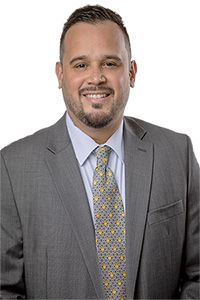 Chris Sanchez is an injury attorney in McAllen, Texas, handling injury and wrongful death cases. He represents clients injured in car crash, slip and fall, trip and fall, and even those that have been injured at a business or at work. Chris fights relentlessly so that his clients get every penny they deserve.
View Attorney Profile
Our attorneys and lawyers in McAllen Tx
When it comes to lawyers in McAllen TX , look no further than the Law Offices of Chris Sanchez. Although we are based in McAllen, we serve all of our clients best interests valley wide. With years of experience under our belt and a fundamental understanding of the laws, court system and most importantly your rights, you can rest assured we will help you get the outcome you deserve.
Our lawyers in McAllen TX are well established and know the ins and outs of the legal system. While there are many great lawyers in McAllen TX, we take pride in working closely and individually with all of our clients. We will fully inform you of any important details and not raise any expectations. In other words, we will tell you what it is, what to expect, along with a best possible and worst possible scenario.
No Obligation
With no obligation or commitment, you can give us a call or send us a message and we will gladly let you know what we can do for you, how we can help and what to expect out of your situation. We have helped many clients attain an even better resolution than anticipated and an overall better result to their case.  There is no obligation and no consultation fee to get started. Should you decide to hire us for the job, we will give you a clear understanding of the process including applicable time frame, keep you informed of court dates, any new developments that may arise, as well as keeping our lines of communication open so you can always get a hold of us.