At The Law Offices of Chris Sanchez, our team of legal staff and attorneys in McAllen TX are very knowledgeable and experienced in all aspects of legal matters regarding auto accidents (including 18 wheeler accidents and rollovers), wrongful death, personal injuries (slip and fall, very serious injuries)
Law Office Of Chris Sanchez P.C. assists people in handling their personal injury claim to the best of our ability. Our staff regularly works on personal injury cases on a regular basis and so we are very familiar with the process because we have the experience in this particular area of the law.
Our attorney, Chris Sanchez, offers a free consultation to potential clients who have been recently injured or been involved in an accident.
We take each case very seriously and work hard to try to attain  the best possible outcome for you.
Our goal is try to put the client back into the position that he or she occupied before the tort or negligence was committed against the client, in order to try to make a good faith effort to make the client "whole."  Often times, when a very serious injury occurs and the client sustains some type of irreversible injury or life changing event, it is not medically possible to return the client back to the position that he or she occupied–at least physically before the negligence occurred, but money can be used to to try make the client "whole" or to return the client back to that position.
Our attorney Chris Sanchez will fight for you!
The consultation is free and you will not pay for legal services unless we recover for you!  If you or your loved one have been involved in an accident and sustained a personal injury call Chris at 956-686-4357.
Our Attorney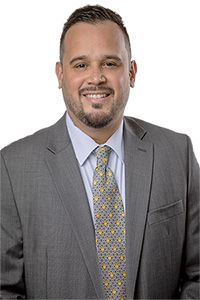 Chris Sanchez is an injury attorney in McAllen, Texas, handling injury and wrongful death cases. He represents clients injured in car crash, slip and fall, trip and fall, and even those that have been injured at a business or at work. Chris fights relentlessly so that his clients get every penny they deserve.
View Attorney Profile
Attorneys in McAllen TX
We know how much these life occurrences can affect you. For this reason you can place your trust with The Law Offices of Chris Sanchez. Our Attorneys in McAllen TX will take the utmost care and attention in all aspects of your legal situation. We will listen, plan accordingly, and keep you updated all along the process. With our experience and knowledge in our areas of practice, we will come up with an effective plan of action that serves the best of your interest and most importantly produces results.
Passionate about our job
Our attorneys in McAllen TX are passionate about our calling and for this reason we strive to give it our best with each and every client. We live by our motto, "In the Pursuit of Justice" and we will fight for you in doing so. Whether you are located in McAllen or in any other city in the Rio Grande Valley, we will take our time and attention to detail in discussing with you your case details and expectations.