The Rio Grande Valley, McAllen, and Corpus Christi are known for their vibrant Texas culture, which includes a bustling nightlife. However, establishments serving alcohol in these areas have a significant responsibility under Texas dram shop laws. These laws hold bars, clubs, and restaurants accountable if they over-serve alcohol to patrons who later cause drunk driving accidents.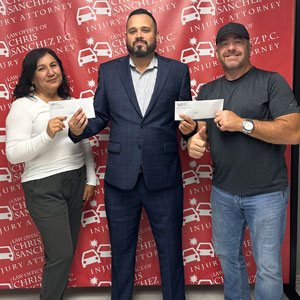 What Are Dram Shop Laws?
Explanation of Texas dram shop law
Application in the Rio Grande Valley, McAllen, and Corpus Christi
Importance of responsible alcohol service
Case Studies: Dram Shop Laws in Action
Texas examples, focusing on the Rio Grande Valley and surrounding areas
Impact on reducing drunk driving incidents
Legal Protections for Victims
Rights of drunk driving victims in McAllen and Corpus Christi
Role of experienced dram shop attorneys
Responsibilities of Local Establishments
Best practices for Texas bars and restaurants
Prevention of dram shop liability
Seeking Legal Help in Dram Shop Cases
Steps for victims in the Rio Grande Valley
Assistance provided by skilled dram shop lawyers
Conclusion:
Dram shop laws play a crucial role in maintaining safety and accountability in Texas's social hubs, including the Rio Grande Valley, McAllen, and Corpus Christi. Understanding these laws helps establishments serve their communities responsibly and informs victims of their rights and available legal recourse.
Contact Information:
For expert legal advice in dram shop cases, contact The Law Office of Chris Sanchez at 317 W Nolana Ave, McAllen TX 78504, or call (956) 686-4357 for a free consultation.