#1 Rated McAllen Personal Injury Lawyer
Slide 1
No Obligation. Contact us to see how we can help.
Slide 2
McAllen personal injury lawyer
🏆 Obtain Maximum compensation.
🏆 Win Your Case.
🏆 No Up Front Cost.
Slide 3
• Car Accidents
• Insurance Claims
• Personal Injury
Free Case Evaluation
At the Law Offices of Chris Sanchez P.C, a personal injury lawyer in McAllen, we have the compassion, knowledge, experience and skills needed to represent you in all aspects of your legal case.
We will get to know you and your family so that we can help the jury understand what has happened to you and your family and how it has changed your lives and why it is you deserve to be fully compensated.
Meet McAllen Injury Attorney Chris Sanchez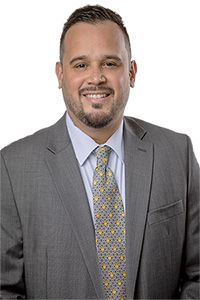 Chris Sanchez – Personal Injury Lawyer in McAllen
⭐⭐⭐⭐⭐ Top Rated Personal Injury Lawyer | Chris Sanchez is the best McAllen personal injury lawyer in and around the Rio Grande Valley. He has successfully recovered and obtained maximum compensation on injury cases all over the state of Texas. His law firm is located in McAllen, Texas. If you have been injured in a 18 Wheeler Truck Accident, Car Crash, Premises Liability (Slip and Fall or Trip and Fall), Rollover, Oil Field Explosion at a Refinery, or have lost a loved one due to a Wrongful Death occurrence, then you should call Law Office of Chris Sanchez P.C. today for a free consultation. Chris will fight to get you a maximized settlement or judgment recovery. Pay nothing unless we win. The consultation is free.
The Relentless Lawyer

The pictures speak for themselves. Mr. Sanchez, the best personal injury lawyer McAllen has been relentlessly and tirelessly pursuing justice for his clients against tortfeasors, their insurance companies and lawyers, to ensure his clients get every penny that they deserve. If you've been involved in an accident, then time is of the essence. Call us now at (956)686-4357 to set up a free consultation with the attorney.
Free Consultation
Call or use the contact us form to get answers to your dilemma. You can also schedule an appointment and come in for a free consultation with no obligation.
Maximize Your Injury Settlement
Let us work 24/7 passionately to maximize your injury recovery during pre-litigation phase and/or by taking your case to litigation to work towards a maximized settlement or judgment against the Defendant(s) for you.
You Only Pay If We Win
If we take your case, we will work for free unless we win.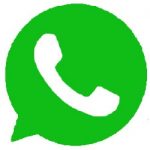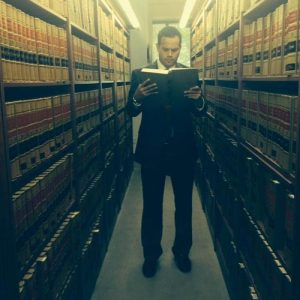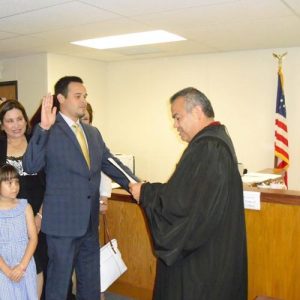 Law Office of Chris Sanchez P.C.
Why is Chris Sanchez the best McAllen personal injury lawyer?
Attorney Chris Sanchez helps you maximize your recovery on your injury settlement from the insurance companies with his relentless representation and experience handling injury claims. His office takes car crash, slip and fall, work related injury, wrongful death, and 18 wheeler truck accident cases from all over the state of Texas.
Injury Attorney Chris Sanchez will fight for you to recover as much money as possible in your injury case. Our attorney is very good with dealing with the insurance companies because he is well versed in numbers: holding an undergraduate degree in Finance, Master of Educational leadership, former math teacher, in addition to his law degree.
MEET THE ATTORNEY: Call Law Office of Chris Sanchez P.C. now to set up a free consultation with Chris. 956-686-4357 or send us a text or Whatsapp message to 956-616-2020.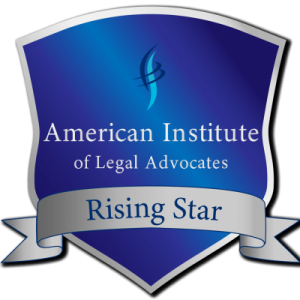 American Institute of Legal Advocates Rising Star Award
We are extremely please and honored to be recognized by the American Institute of Legal Advocates as well as being presented with their 2018 Rising Star award. This recognition goes in line with our hard work and commitment with fulfilling the needs of all of our clients.
Attorneys from this organization are recognized by having demonstrated a commitment to ethical business practice and exemplified themselves not only as superb lawyers, but also as dedicated advocates for their clients who provide an above average degree of customer service and consistent, effective legal representation.