The best car crash attorney in Weslaco, also happens to be the top rated attorney in McAllen. The Law Office of Chris Sanchez serves clients valley wide and has fought for justice all over the Rio Grande Valley.
How can a personal injury attorney help me?
A good personal injury attorney will help you win your case. But a great personal injury attorney, such as Law Office of Chris Sanchez, will go above and beyond to make sure you obtain maximum compensation as well as the maximum justice you deserve.
According to research, the best car crash attorney in Weslaco should meet certain criteria. Law Office of Chris Sanchez makes every effort to meet the following expectations and go above and beyond the call for justice.
1.) An Attorney Knows How Much Your Claim is Worth
Most people don't know how much money they can get from their personal injury claims. Although there are tools such as a personal injury settlement calculator that can help you establish a rough idea of the value of your claim it will not give you an accurate estimate of the final value of your settlement. Hiring a personal injury attorney allows you to leverage their tools and experiences at arriving at a high insurance settlement.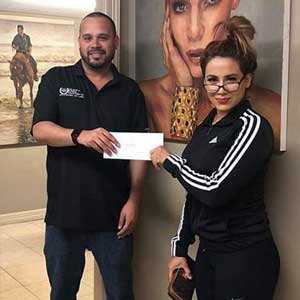 2.) An Attorney Who Understands the Legal Process
Even if you have a good idea of what your personal injury settlement might be worth, you will be unfamiliar with the legal procedures involved with litigating or mediating your claim. This includes not knowing which legal documents to file, how to properly complete forms, and the applicable statute of limitations.
3.) An Attorney Is Motivated to Help You
Most personal injury lawyers work on a contingency basis. This means they will only get paid if you get an insurance settlement. This is incredibly beneficial to you since you have someone who has experience working against insurance companies, motivated to help you get the highest settlement possible. In addition, since a personal injury attorney does not get paid unless you do, he will be more prone to settle your claim quickly. This is why most personal injury attorneys tend to choose cases they think they can win.
4.) An Attorney Can Take Your Case to Trial
Most accident injury cases never go to trial. Statistics show that most personal injury cases are settled. Statistics also show that there is a high likelihood that a jury will rule against insurance companies. Therefore having an attorney representing you shows the insurance companies that you are prepared to go to trial. This will likely motivate them to an earlier and more equitable settlement offer. Car crash attorney in Weslaco Chris Sanchez will take your case to trial if needed.
Contact Law Office of Chris Sanchez today to get started with your free consultation at (956) 686-4357