Car accident in Harlingen and surrounding area reports are usually on the rise during holiday season. Law Office of Chris Sanchez attorney, Chris Sanchez, provides these "safe holiday" guidelines to ensure you have the best and safest time with your family and loved ones.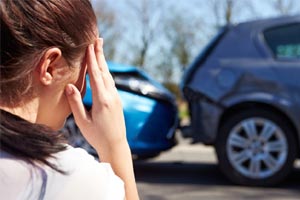 We have handled plenty of accident cases and know first hand the effects they have on everyone involved. We would love nothing more than to have a holiday season free of accidents so we are re-capping on some well known tips for this holiday season.
As we know and according to statistics, during holiday seasons, car accidents and drinking and driving accidents statistically increase. Usually due to family gatherings, get together, everyone having a good time, its easy to forget how drinking impairs your ability to drive.
One of the time tested safest ways to travel is with a designated driver. Having a designated driver ensures you can drink responsibly and still get home safe. A designated driver would be considered someone that will not drink and will be completely sober before and during your drive home.
Another way to enjoy the holidays without a designated driver is to simply not drink at all. You can still have fun sober and just because people around you are drinking it does not mean you need to. Although some people will suggest "Its ok to drink just one!", this is not usually the case. Everyone handles alcohol differently and 1 drink for 1 person will affect someone else totally different.
Our ideal goal is to not have a car accident in Harlingen or any city for that matter. If you feel the need to absolutely drink during the holidays, the best thing would be to have everything you need before hand and drink at home. Being prepared with everything you need means you wont have to drive anywhere once you start drinking, and since you are already home you don't have to worry about driving or getting in your car. Plus you can invite your family and friends over (and make sure they themselves have a designated driver if they will drink with you!).
If you are involved in a car accident in Harlingen, McAllen, or surrounding area, give us a call right away for a free consultation at (956) 686-4357