Accident attorney in Harlingen and Brownsville has been consistently rated by his clients as one of the best, if not the best, personal injury attorney in the Rio Grande Valley.
The Law Office of Chris Sanchez, based out of McAllen Texas, has been serving clients state wide and is currently considered a top contender for being the best car crash and personal injury attorney in Harlingen and Brownsville.
Having worked around the valley offering hope and always in the pursuit of justice, The Law Office of Chris Sanchez aims to make the experience for his clients as stress free and anxiety free as possible.
Starting with a free consultation, Chris Sanchez and his staff will take the time to gather all details from your car accident, personal injury, or work related mishap. Chris Sanchez is committed to giving you one hundred percent honesty, realistic expectations, and no "beating around the bush" type of legal counsel services.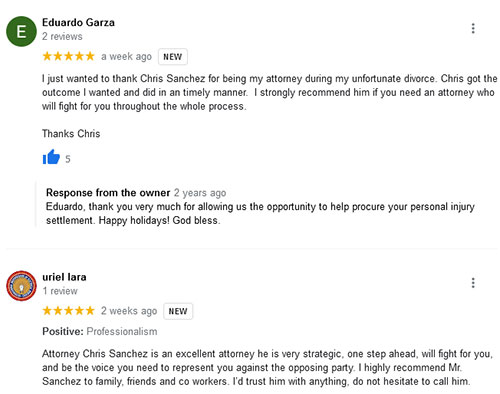 If you have been in a car accident or suffered an injury, get in contact today with Chris Sanchez to set up your free consultation and see how you can obtain everything you deserve and more. Although The Law Office of Chris Sanchez is based in McAllen TX, traveling to you if needed is available and ideal.
Services are available in English and Spanish and there is no fee up front. The Law Office of Chris Sanchez will take care of everything for you and the experience will be as stress free as possible. The experience and knowledge available by the legal staff of Chris Sanchez is second to none. You will be treated as family and you will know you made the right choice by contacting us with your free consultation.