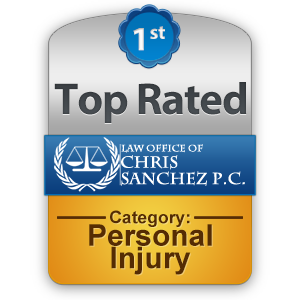 Free Consultation
956.686.4357 - Serving all areas in Texas.
Award Winning Auto Accident Attorney.
You win with Chris.
At Law Office of Chris Sanchez P.C. we relentlessly pursue justice on behalf of our injury clients.



Oil Field Accidents & Explosions

If you have been injured in an oil field or oil refinery accident or explosion, we can help you maximize your recovery from the responsible party's insurance policy.



We Maximize Your Recovery

Our goal is to put you back into the position you were in before the tort occurred, with money as compensation for your pain and suffering, lost wages, and future medical expenses.
Free Consultation
No Win, No Fee